Vocabulary Video Challenge Results
The Vocabulary Video Challenge was our first contest that was open to all schools in India and it was really inspiring to see participation from all over India. Thanks to all the students who participated, and to the parents and school teachers who supported this contest. We are happy to announce the results of this contest today!
We received entries from 17 states in India with students from some schools submitting over 20 entries.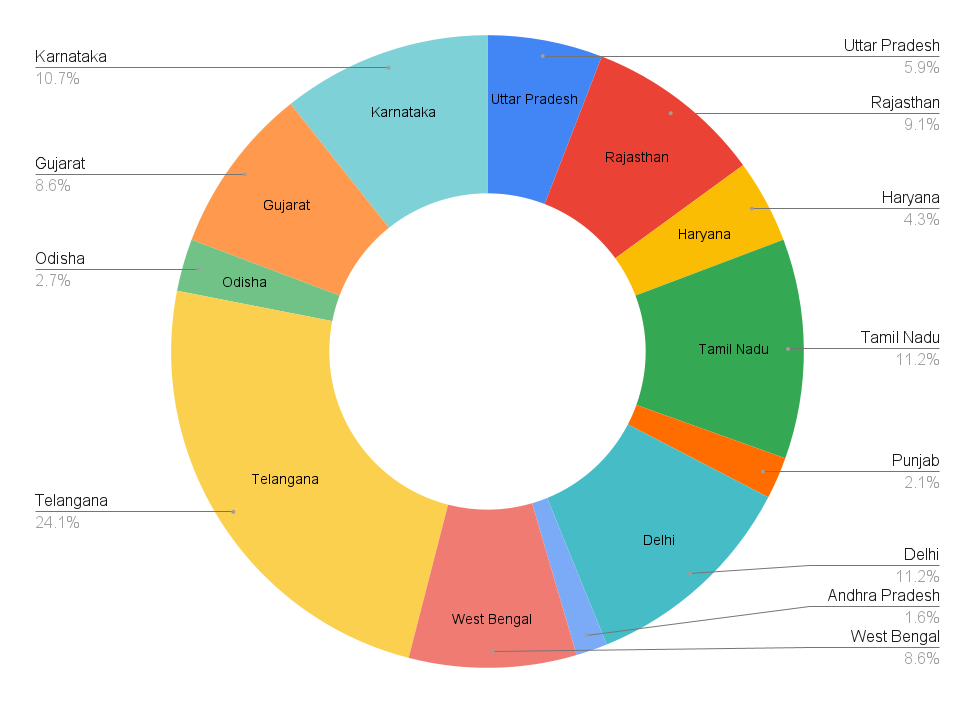 The entries were reviewed for the quality of the explanation provided for the selected word, the creative aspects of the entry, quality of the audio, video and pronunciation, and adherence to the rules such as duration and orientation of the video. Many entries lost points due to shooting the video in portrait orientation, or because they made the video too long, or they made the video extremely short. Some entries did a great job on applying creative elements such as animation, and using novel techniques to explain the word.
Winning Tips for Vocabulary Video Contest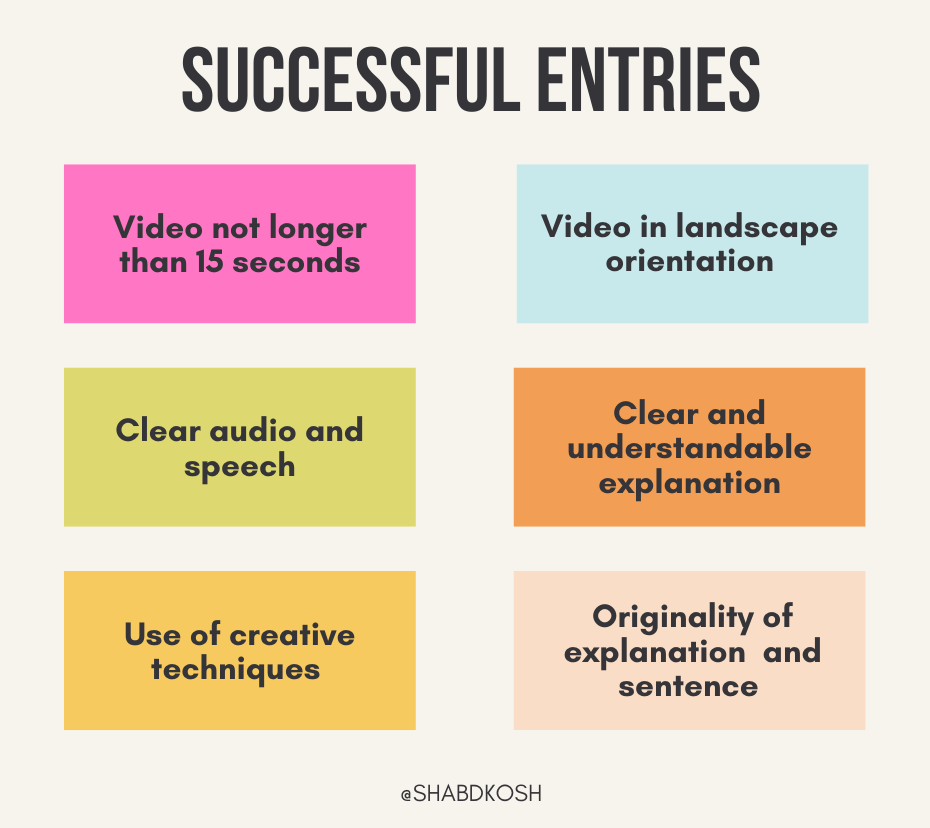 Winning Entries
Here is a list of all winning entries.
First Prize
Nithin Srinivasan, Chinmaya Vidyalaya, Nagapattinam, Tamil Nadu
Second Prize
Arav Jindal, St.Columba's School, New Delhi, Delhi
Third Prize
Prisha Gera, Father Agnel School, Gautam Nagar, New Delhi, Delhi
Seven Prizes for Commendable Effort
Shradha, St. Thomas School, Loni, Uttar Pradesh
Heerva Barchha, Radhika EduCare School, Jamnagar, Gujarat
Samiksha Pimpdae, Bharatiya Vidya Bhavan's Public School, Hyderabad, Telangana
Lahari Kumar, Sudarshan Vidya Mandir ICSE Academy, Bengaluru, Karnataka
Joshitha Shiny, Velammal Vidyalaya, Chennai, Tamil Nadu
Faria Hasan Shirazee, Garden High School IISER Kolkata Campus, Mohanpur, West Bengal
Gopichandh, Velammal Vidyalaya, Chennai, Tamil Nadu
Congratulations to all students, and to the teachers, parents and the school administration for supporting them. We will soon reach out to the winners and deliver the awards. Thank you for participating and stay tuned for a new contest!