Practice your pronunciation
Now, you can not only listen to audio pronunciation, you can also record and listen to your own pronunciation! In English, and seven Indian languages. With this feature, you can easily learn and improve your pronunciation skills.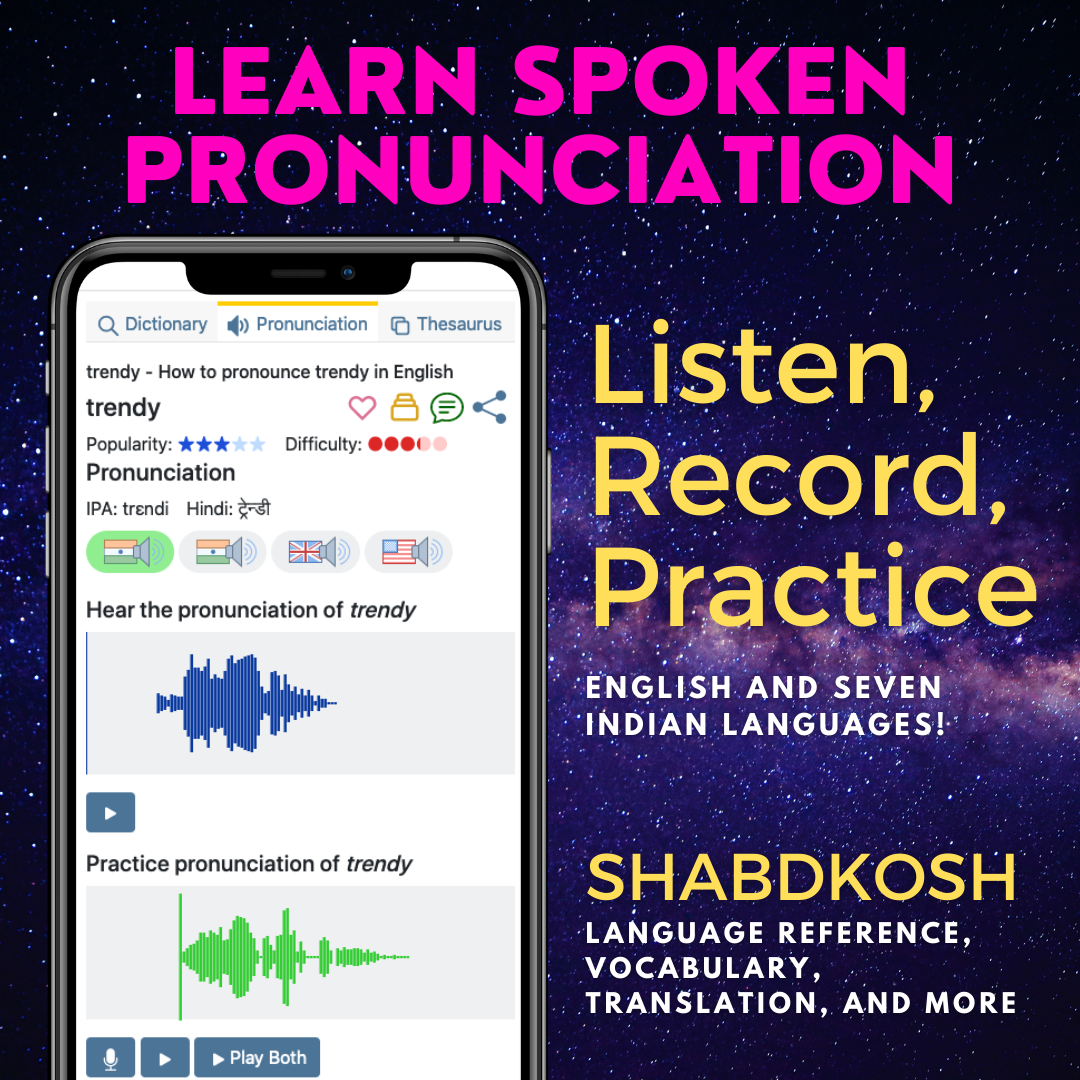 For each English word, we provide audio or spoken pronunciation in multiple accents including Indian, American, and British. And, for Indian languages, we support audio pronunciation in Bengali, Gujarati, Hindi, Kannada, Marathi, Tamil and Telugu.
To try the pronunciation feature, visit SHABDKOSH.COM home page (or start search from any page on the site). The pronunciation practice feature is available on the "Pronunciation" tab. Here are the quick steps to use this feature:
1. Search a word, and tap on "pronunciation" tab!
2. Select any accent (the first accent is already selected)
3. Play the audio pronunciation
4. Click on "Record" icon (you would need to give microphone permission to the browser)
5. Start speaking and stop when you are done. If you do not click on stop, it will automatically stop in few seconds.
6. Play you pronunciation, or play both the reference and your own pronunciation together. You can also move the audio that you recorded in left/right to align with the reference pronunciation audio.
We hope that you will find this feature useful. For feedback, please write to us.