Multilingual SHABDKOSH Dictionary App
We are thrilled to share with you that we have enabled support for multiple Indian languages in our Android App. Now, for our users who need help in more than one language can easily lookup words in not just Hindi, but in ten other Indian languages!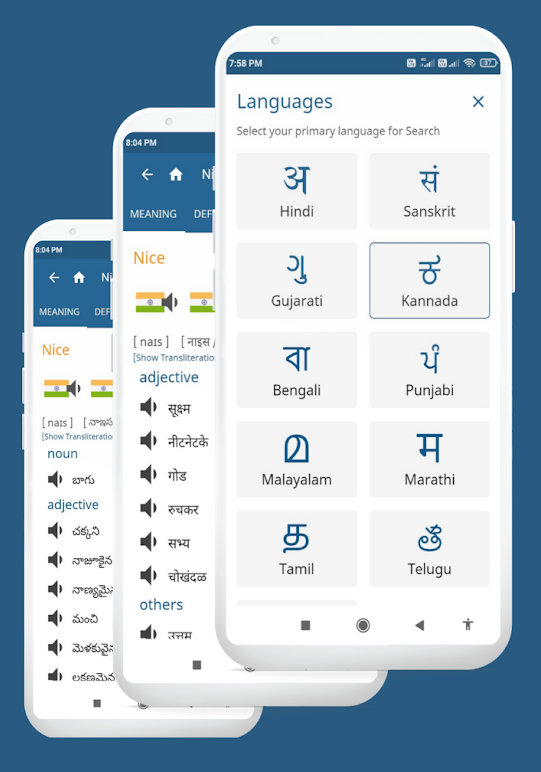 In addition to the multilingual dictionary feature, here are the other changes:
1. Camera capture and text recognition in 11 Indian languages and English to scan text, or make personal word lists
2. Support for Sanskrit in the dictionary
3. Beautiful themes
4. IPA pronunciation for words
5. Improvement in copy-to-translate feature
6. Support for Vocabulary Sets and Collections
7. Automatic and Scheduled Light/Dark Theme
We hope you like the changes! Please share suggestions/complaints - we would love to hear from you.