Translated Definitions in Indian Languages
With the power of our neural machine translation system, we are excited to show you translated definitions in a single click. Just click on the "translate" icon at the end of any definition and it will show you the definition translated into the selected Indian language. Currently, we support nine languages to translate from English.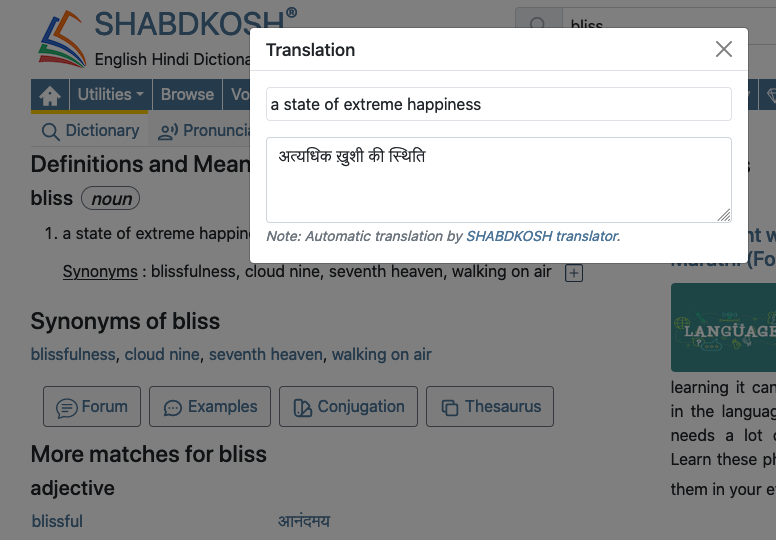 We are very confident in the quality of our translator. However, like with any such system, SHABDKOSH.COM translation is really good, but not perfect. So, please consider that in mind when you use it.