Serving users in over 100 cities in India
This site serves users from over a hundred cities in India. The way our user base is spread out shows the cosmopolitan nature of Hindi speakers. Several cities in the Southern part of India have a significant number of users.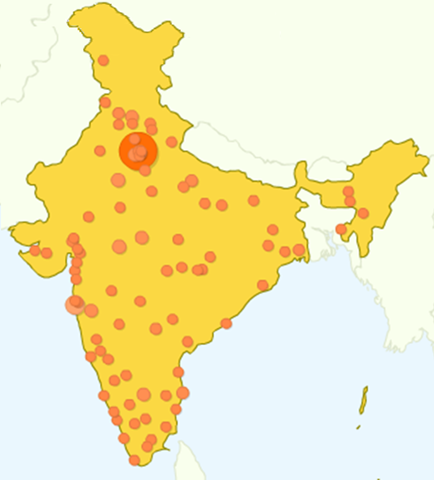 It is also evident the large parts of central India and western India have hardly any Internet penetration. Most rural areas have near zero Internet penetration. Given that India has only 45 million Internet users, it is hardly surprising. It is less than 5% of the population!