Hindi - Language vs Dialect
Language and dialect are difficult to understand. Read this article to know what it means and understand them better.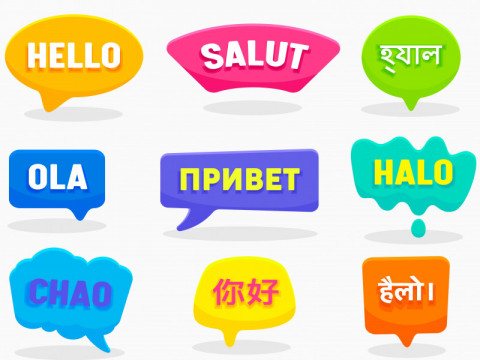 We often talk about languages, but we don't really think about the fundamentals or basics of a language. The question "What is a language and a dialect?" is difficult to answer. This article will help you understand the difference between a language and a dialect.
WHAT IS A LANGUAGE?
A language is a method of human communication which is either spoken or written consisting of words in a structured way. It is a system of communication used in a particular region, state or community.
WHAT IS A DIALECT?
A particular form of language which is peculiar to a specific region or a social group.
THE HINDI BELT
It mainly groups those states that are situated in the northern part of India, that is, Bihar, Chhattisgarh, Haryana, Himachal Pradesh, Jharkhand, Madhya Pradesh, Rajasthan, Uttarakhand and Uttar Pradesh.
LANGUAGE vs DIALECT
If you ask people if Urdu and Hindi are two different languages, they would say yes. But if you ask a linguist, he will say no. The problem lies here where people cannot differentiate between the two as both these are confusing and have a thin line which is blurred when it comes to the real world.
People think that Hindi and Urdu are two different languages, whereas it's fairly easy for a Hindi speaker to understand Urdu. Most scholars agree that they are two registers of the same language - Hindustani, with some difference in the vocabulary.
The written format or the text of Hindi comes from Classical Sanskrit whereas the text of Urdu comes from Persian. Hindi now has around 48 officially recognized dialects as per the census of India, 2001. Hindi and Urdu languages have their origins in Khariboli which is widely spoken in areas of Delhi.
WHICH HINDI DIALECT SHOULD YOU LEARN?
Neither of them use the Latin alphabet, so if you want to learn Urdu, and have no problem in learning to write an additional language then go ahead. Be it Hindi or Urdu, you will be understood equally. However, if you are learning these languages at an academic level, you will notice the difference in the language used in the poetry or its vocabulary.
If you choose to learn Hindi, it is best to stick to the standardized version of it. Make sure that you learn Hindi from someone who has grown up speaking Hindi as their mother tongue. They would know the vocabulary, speak relatively fluently, and understand the finer points of the language such as grammar and the use of idioms.
---
---
---
Explore
Related Articles