Types of nouns
Nouns are the largest group of words in any language. Understanding them and using them correctly while learning the language is considered very important.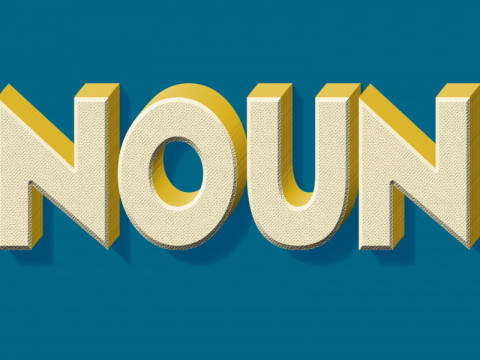 Nouns make the largest group of words in any language. This is the same with English. A noun is a word that refers to a thing, a place, an animal, a place, an idea, a quality or an action. Nouns are usually a single word, but not always.
There are different types or categories of nouns. There are common nouns, proper nouns, collective nouns, gerunds, attributive nouns, count nouns, mass nouns, singular nouns and plural nouns.
A common noun refers to a person, place or a thing but not the name of a particular person, place or a thing. The examples of common nouns would be the animals, sunlight, happiness, that place etc.
A proper noun is a name of a particular person, place or a thing. For example, Abraham, Delhi, World War I are all proper nouns.
A collective noun is a noun that names a group of people or things, such as a flock or a squad. It is sometimes not very clear whether the verb used for a collective noun should be singular or plural. In the US people use singular verbs for collective nouns. For example, company, team, public and class are treated as singular but in the UK they are often treated as plural.
Gerunds are nouns that are very similar to the present participle of a verb. Gerunds function as both a noun and a verb. For example, Running is fun. In this sentence, the word running is a gerund. All gerunds also end with -ing and can also act as a subject or an object of a verb.
An attributive noun is a noun that modifies another noun that follows immediately. They are also called as noun adjuncts and qualifying nouns. These nouns also function as adjectives. For example chicken soup or a race car.
Count nouns are those nouns that can be used after a or an or after a number or another word that means "more than one". Count nouns can be both singular and plural. Sometimes the plural forms of count nouns are the same as in the singular form. Examples for count nouns can be, "A letter for you is kept on the table. Letters for you arrive regularly".
A mass noun is something that cannot be counted. Mass nouns are generally not used after a or an or after a number. They have only one form and that is singular verb form. For example, "Hindi is one of the languages they speak".
Nouns that only refer to one particular thing are called singular nouns. And plural nouns are the nouns that refer to more than one person or a thing. For example,
Singular noun: The time is 3:00 pm.
Plural noun: The dress costs three times as much as it did 5 days ago.
---
---
---