30 most commonly used idioms
Understanding English idioms might me tricky. But here is a list of commonly used idioms to help you understand their meanings as well as use them whenever and wherever needed.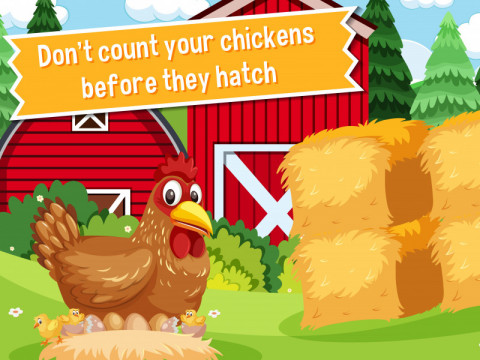 As per "Definitions from Oxford languages", an idiom is a group of words established by usage as having a meaning deducible from those for those of the individual words. In simple words, a characteristic mode of expressions.
This article helps you understand the meaning of each idiom mentioned here so that you can use it either while speaking or writing.
| | |
| --- | --- |
| Idiom | Meaning |
| Old as hill. | Very old. |
| Barrel of laugh. | Someone who is very funny. |
| Don't judge a book by it's cover. | Don't judge primarily by its appearance. |
| Spill the beans. | To reveal a secret. |
| It takes two to tango. | Both parties involved in a situation are responsible. |
| Up for grabs. | Available. |
| Raise a red flag. | Warn of trouble ahead. |
| Music to my ears. | Good to hear. |
| Chin music. | Meaningless/Idle talk. |
| It's raining cats and dogs. | To rain heavily. |
| Oddball. | A strange person. |
| Out of work. | Unemployed. |
| Hit the hay. | Go to bed. |
| Move up in the world. | To become successful. |
| Cry your eyes out. | To cry for a long time. |
| Burn the midnight oil. | Working late into the night. |
| Think outside the box. | To think creatively. |
| Other half. | Partner/Spouse |
| A piece of cake. | Very easy. |
| Going bananas. | To become crazy. |
| Beat around the bush. | Talk about unimportant matters because you don't want to talk about what is important. |
| Pie in the sky. | Something you hope will happen, but is very likely. |
| Go pear-shaped. | To fail or to go wrong. |
| To tie the knot. | To get married. |
| Out of the loop. | Not part of the group. |
| Add fuel to the fire. | To worsen the already existing question. |
| On cloud nine. | Very happy. |
| Get cold feet. | A loss or lack of courage or confidence. |
| In touch. | In contact or in communication. |
| Let your hair down. | To relax. |
---
---
---