Types of sentences
Learn to know the difference between type of sentences you use while talking to people. Also improve your tone and way of talking and convey messages effectively!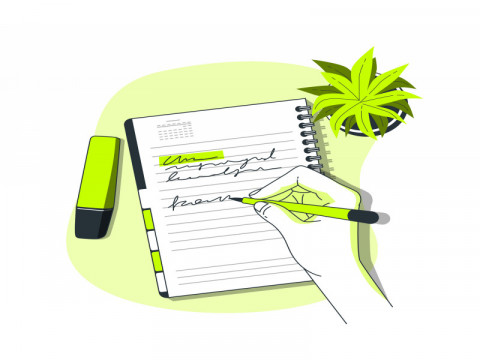 Sentences are used to communicate and express. For this, we use different types of sentences. Here, we will talk about the different types of sentences and know its pattern and its functions in a language.
Declarative sentence
These are the most used forms of sentences and these types of sentences convey facts and ideas. The sort of communication done in our everyday life uses declarative sentences. The dog went out, She saw her playing with the ball etc. This is one of the most common types of sentences in the English language.
Imperative sentence
Use this sentence when you want to give a command, a forbiddance or a request. Imperative sentences usually end with a full stop but sometimes also end with an exclamation mark (!). There are four types of imperative sentences.
A request - this type of imperative sentence is used when you want to make a request. Words like excuse me and please are used in the sentence.
An invitation - this sentence is used when you are inviting someone. For example: Please join me for lunch.
A command - this sentence usually ends with an exclamation mark rather than a full stop.
Give instructions - this type of sentence gives a command but shows instructions. For example: Go straight and then take a left turn.
Interrogative sentence
These sentences ask questions. Sentences that end with an inquiry and a question mark. These types of sentences arise when someone is in need of information. The question can bring out answers like yes or no, or even an explanation.
Exclamatory sentence
When any sentence shows an exclamation mark, it is said to be an exclamatory sentence. These sentences usually represent an emotion or a feeling. These help in expressing better when someone is reading. Exclamation sentences are very rare in academic writing unless it is a quoted sentence. The use of exclamatory punctuation should be done in a very careful manner. Overuse of this makes the writing appear to be amateur.
Knowing different types of sentences develops your speaking skills, and encourages you to express and communicate.
---
---
---
Explore
Related Articles