How to greet in Hindi?
This short article might help you understand the different forms of greeting. Go through these words and phrases and memorize them so that it will help you during your next trip to North India!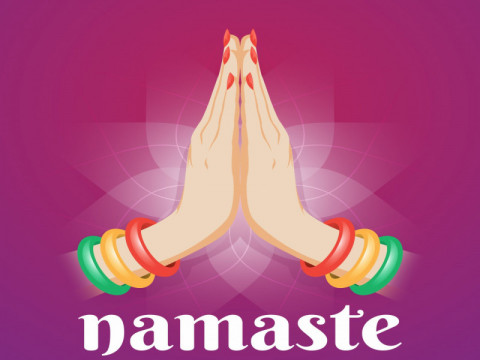 No matter where you go or which country you are traveling to, talking in the local language is always appreciated. Before we set out to explore how to say hello or how to greet in Hindi, let us share with you that India is a land of various different languages. Each state has its own official language. You might not even be sure of how many types or alternatives there are to greet one another in Hindi. It is like counting stars in the sky. Hence, "hello" can vary based on various different contexts. You do not have to worry as we will cover most of the basic contexts for you! We will tell you the formal as well as the informal way of greeting in Hindi.
Hello
Because of its rich and diverse culture, it is common among Indians to use Hindi and Urdu together. There are some basic categories of saying hello.
Suprabhaat ( Good morning ) सुप्रभात
Namaste ( Hello! ) नमस्ते
Kaise chal raha hai? ( How's it going? ) कैसे चल रहा है?
Kya ho raha hai? ( What's up? ) क्या हो रहा है?
The above words are considered both formal and informal.
Goodbye
As mentioned before, some words are taken from Urdu, goodbye is one such word. This word is used when you are not planning to meet this person for a long time or ever.
Alvida ( Goodbye ) अलविदा
There is also an informal way for saying goodbye.
Phir Milenge ( See you later ) फिर मिलेंगे
Few other words that are rarely used and mostly which are considered as formal.
Namaskaar ( Hello ) नमस्कार
Shubh sandhya ( Good Evening ) शुभ सन्ध्या
Swagat ( Welcome ) or स्वागत
This is used when you invite someone or when you want to say "Please come"
These are some of the words that you can use while you greet someone in Hindi.
---
---
---
Explore
Related Articles