Confusing words in English
Words in English language are not as easy as they look. There are some that just confuse us and makes it difficult to have a conversation. Look at the list given and know the difference between these words.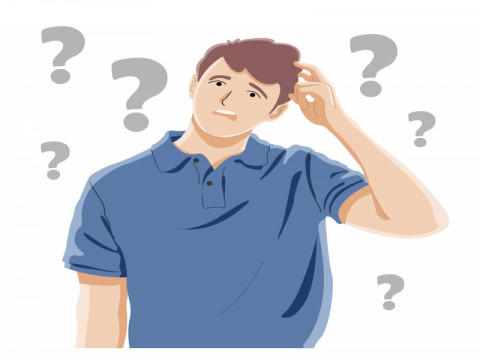 English is full of confusing words. You may have spelled it correctly but might have used the wrong word. Below are some words that are commonly confused and misused and this article is here to help you out!
Dessert and Desert - Dessert is a sweet dish, while Desert is a hot, dry place full of sand.
Accept and Except - Accept means to agree and Except is to exclude something.
There and Their - There is an adverb of place which shows about where something is whereas Their is a possessive pronoun which shows belonging.
Principle and Principal - Principles are beliefs while Principal is the head of the school or a main thing.
Advice and Advise - Advice is a noun and Advise is a verb. So, you can advise someone by giving them a good advice.
Affect and Effect - Affect is a verb and Effect is a noun. Affect is to make a difference and Effect is a change which is a result of an action.
Breath and Breathe - Breath is a noun and it is the air that goes in and out of your lungs. Breathe is a verb and it means to exhale or inhale.
Disinterested and Uninterested - Disinterested means impartial whereas Uninterested means bored or not wanting to be involved.
Emigrate and Immigrate - Emigrate means to move away from a country to live in some other place and Immigrate is to move into a country.
Farther and Further - Farther refers to physical distance and Further refers to metaphorical distance.
Inquiry and Enquiry - Both mean to request information. Inquire is used in American English and Enquire is used in British English.
Who's and Whose - Who's is the contraction of Who is and Whose is possessive pronoun which shows belonging.
Learn to use these words in your everyday spoken language and even in your writing. Practice these words by understanding their meanings.
---
---
---
Explore
Related Articles