Word Polygon Game
Word Polygon is a game that exercises our memory of words and create as many words as we can using the letters that are provided. There is one condition that the central letter must be contained in every word.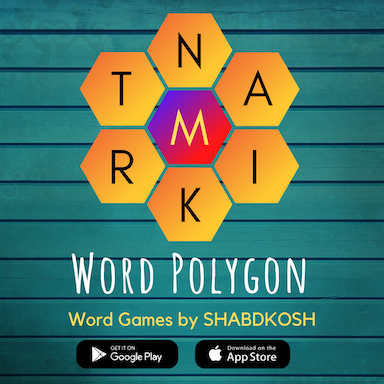 Here are the rules of this game:
Make words that are not proper nouns (as in, names of people, places, companies, and so on)
Repetition of letters is allowed.
The minimum length of each word is four letters.
The games has 1 point for small words, and bonus points for longer words.
You can only play the puzzle on the day it is released. We do not repeat puzzles and there is no way to go back to finish past puzzles.
There is an extra bonus for making a "pangram" or a word that contains all of the given letters.