Spelling Bee Word Game
Playing the Spelling Bee game is like doing a dictation test except that the words are spoken by the app in your phone, or by the computer when you play on a computer. Each game has ten words which you can hear as many times as you like. And then, the games gives a limited time to type the answer word.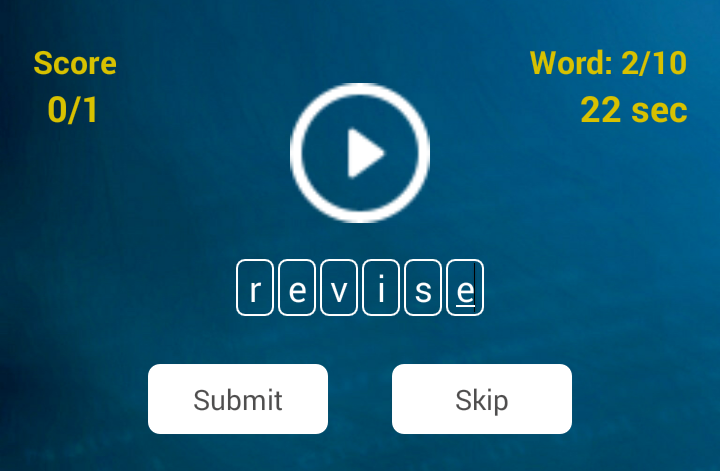 If you do well, the game will slowly take you to more difficult words. And if you are not getting enough words correct, the game takes you to some less difficult words. For best results, please login using Google Account or Shabdkosh.com account. That way, it is possible to track progress and make the game more useful.
For any feedback, please do reach out via the contact page.